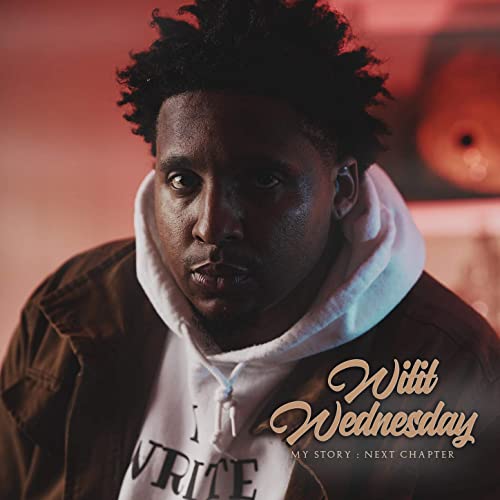 The songwriter and producer of trap-soul known as WititWednesday has released his latest official album, "My Story the Next Chapter." The album contains seven original WititWednesday tracks for a total listening time of about half an hour. It has been proudly published as an independent release without the involvement of the corporate music industry. Powerful, genuine, and often even startling, "My Story the Next Chapter" showcases WititWednesday as one of the most intriguing artists of the year so far and promises that he has plenty more where that came from.
As the self-proclaimed founder of "ghetto gospel" music, Pennsylvania's WititWednesday cites as main artistic influences Bone Thugs 'n' Harmony, Jay-Z, Kanye West, and Bob Marley. However, Witit's music is often more about message than melody – though it has both in spades – so it's unsurprising that he also mentions several influences outside the musical sphere, legends like Eric Thomas, Marcus Garvey, and Muhammad Ali.
WititWednesday's own sound takes elements from each of these and adds real narrative from his own life for a result unlike anything today's music fans have heard before. With an emphasis on deep grooves, deliberate diction, and a metric ton of social awareness, "My Story the Next Chapter" by WititWednesday has a little something for everybody.
Asked to describe the overall meaning of "My Story the Next Chapter," WititWednesday writes, "My music is about turning from a negative lifestyle to a productive lifestyle. I've taken my mental health issues, poverty, life of crime — I've turned my life around and now I utilize my story and journey to inspire others."
"My Story the Next Chapter" is the first of a planned series of autobiographical tapes spanning WititWednesday's gritty past, unfolding present, and speculative future.
"'Next Chapter' takes place at a low point in my life when I began making changes," Witit writes. "The intentions of this project is to take folks on a journey with me and creatively express the importance of: 1) Holding myself and everyone around me accountable to taking steps towards full their full potential; and 2) Breaking personal and family cycles, lifestyles, mental health issues, the poverty mindset that holds us back."
When speaking of his project, Witit has more than confidence. He has faith.
"I know this project will inspire others to make the changes they need to make to become the best version of themselves."
"My Story the Next Chapter" by WititWednesday is available from over 600 quality digital music stores online worldwide now. Get in early, ghetto-gospel fans.
-S. McCauley
Lead Press Release Writer
"My Story the Next Chapter" by WititWednesday –
https://www.amazon.com/My-Story-Next-Chapter-Explicit/dp/B086QCMPV1/
https://open.spotify.com/album/5LFPa9tEyeXqCRzc3Mr7L3
Official Websites –