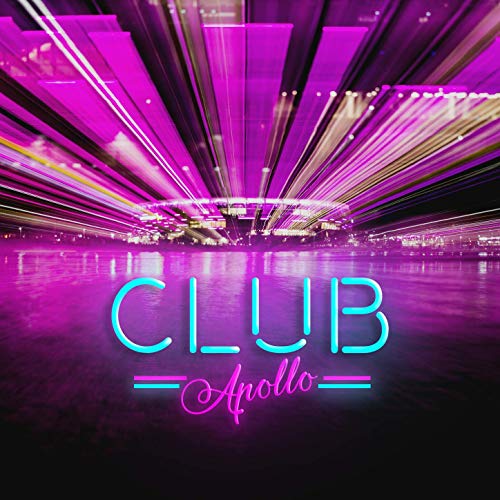 The producer of pop and hip-hop music known as Apollo has released his latest official album, "Club Apollo." The LP album contains 13 original Apollo tracks for an approximate total listening time of 35 minutes. In addition to the considerable skills of Apollo, himself, the track also features the talents of Roz (cousin), Kyle, Philmatic, Beyond, and King Legacy. The album has been proudly published as an independent release without the involvement of the corporate music industry on the Relentless Sound Records label. Mellow, stylish, and packed with verbal gymnastics, "Club Apollo" showcases Apollo as one of the most intriguing pop and hip-hop music artists of the year so far and promises that he has plenty more where that came from.
The East Coast's Apollo cites as main artistic influences Outkast, Drake, Noah 40, Dj Khaled, Tory Lanez, Pharrell, Jay Z, Timbaland, and Lil Wayne. Apollo's own sound takes elements from each of these and adds something fresh and unique for a result unlike anything today's music fans have heard before. With an emphasis on beats, groove, and uber-cool urban poetry, Apollo's "Club Apollo" has a little something for everybody.
Asked to describe the overall meaning of "Club Apollo," Apollo writes, "It shares a sexy feeling. This album is definitely an album where you are supposed to take your partner or whoever you're fooling around with, take the day and love on them with it."
True to his musical character, Apollo minces no words.
"I mean, it is a sex album," he writes. "I also want to thank everyone that was involved with the making of this project from my cousin 'Roz' to Beyond, King Legacy, and Philmatic. It means the world to me. Honestly this project was close to not even happening, but because of them, it did. So I'm for every grateful for all of them."
"Club Apollo" by Apollo on the Relentless Sound Records label is available from over 600 quality digital music stores online worldwide now. Get in early, pop and hip-hop music fans.
-S. McCauley
Lead Press Release Writer
"Club Apollo" by Apollo –