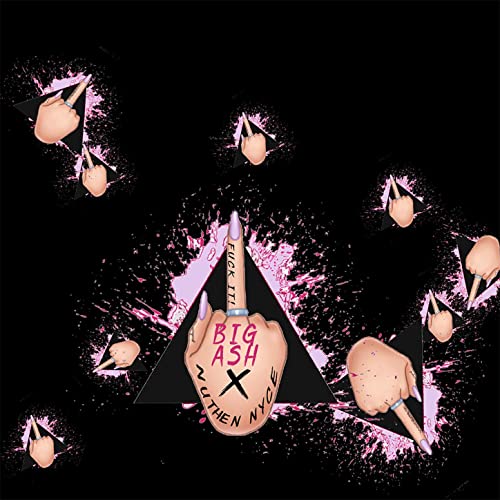 The songwriter and producer of hip hop and pop-rap music known as Big A$h has released her latest official single, "F-ck It." In addition to the considerable talents of Big A$h, herself, "F-ck It" also features a performance from Nuthen Nyce. The single has been proudly published as an independent release without the involvement of the corporate music industry on the ClubHouse Ent. record label. Daring, danceable, and a metric ton of fun, "F-ck It" introduces Big A$h as one of the most intriguing indie rappers of the year so far.
San Diego, California's Big A$h cites as main artistic influences E40, Too Short, Rexx Life, Raj, and DJ Quick. With an emphasis on beats, hooks, and a dose of healthy aggression, "F-ck It" by Big A$h has a little something for every fan of the sound.
Asked to describe the overall theme of "F-ck It," Big A$h writes, "Empowering yourself and taking risks in life."
Big A$h's current official bio at Clubhouse Ent. describes her as a "Young, motivated, influential woman who loves to freestyle on any beat you throw at me."
Her sense of humor which forms much of the draw for her new "F-uck It" single also comes out when she adds, "Also I'm a barber, so if you need that fade … lol."
"F-ck It" by Big A$h on the Clubhouse Ent. label is available from over 600 quality digital music stores online worldwide now. Get in early, hip hop and pop-rap music fans.
– S. McCauley
Lead Press Release Writer
"F-ck It" by Big A$h –
https://www.amazon.com/Fuck-Explicit-feat-Nuthen-Nyce/dp/B085L2F6Q7/
Official Website –