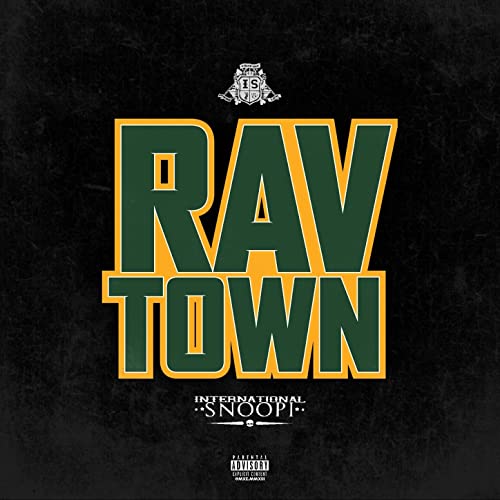 The songwriter and producer of rap and hip hop known as International Snoopi has released his latest official single, "Rav Town." The single has been proudly published as an independent release without the involvement of the corporate music industry on the Vampire Poker Life (#VPL) record label. Gritty, subtly aggressive, and 100% legit, "Rav Town" showcases International Snoopi as one of the most intriguing rap and hip-hop artists of the 2020 spring season and promises that he has plenty more where that came from.
Ravena, New York's International Snoopi cites as main artistic influences Young Thug, Kanye West, and Meek Mill. Snoopi's own sound takes elements from each of these and adds something fresh and unique for a result unlike anything today's music fans have heard before. With an emphasis on rock-solid beats, catchy hooks, and plenty of hometown pride, "Rav Town" by International Snoopi has a little something for every fan of the hip hop underground.
Asked to describe the overall meaning of "Rav Town," International Snoopi writes, "It goes down in the #Rav."
Intl. Snoopi has said that his current mission statement as an artist is simply and purely, "Grinding Vampire Poker Life till my knuckles bust."
"Rav Town" by International Snoopi on the Vampire Poker Life label is available from over 600 quality digital music stores online worldwide now. Get in early, rap and hip-hop fans.
-S. McCauley
Lead Press Release Writer
"Rav Town" by International Snoopi –
https://www.amazon.com/Rav-Town-International-Snoopi/dp/B0851XYVXS/