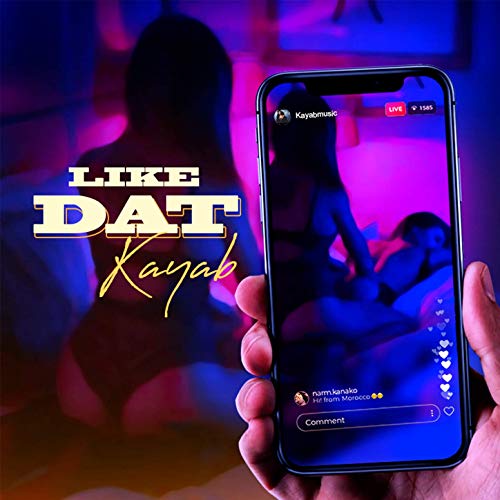 The songwriter, performer and producer of rap and hip hop known as Kayab has released her latest official single, "Like Dat." The single has been proudly published as an independent release without the involvement of the corporate music industry on the Kartell Music Group record label. Smooth, danceable, and great for both earbuds and car stereos alike, "Like Dat" showcases Kayab as one of the most intriguing rap and hip hop artists of the year so far and promises that she has plenty more where that came from.
Miami, Florida's Kayab cites as main artistic influences Sade, Tupac Shakur, and Selena. Kayab's own sound takes elements from each of these and adds something fresh and unique for a result unlike anything today's music fans have heard before. With an emphasis on classy, stylish beats and chill, sexy lines and rhymes, "Like Dat" by Kayab has a little something for every fan of the sound.
Asked to describe her new "Like Dat" single, Kayab writes, "I create transformational, universal sounds of music. Up until this point in life, I have had music in my life in some sort of way. I hope you enjoy my expressions of creativity and love!"
Kayab's rising career as a performer began at an early age.
"I was asked to be a part of music acts in school," she explains. "Talent shows, plays and music class were my first encounters with music"
This was the beginning, but it was far from the end. Kayab's real inspiration came from the culture of her forebears. She writes of this:
"My start in music grew to a deeper understanding when visiting my grandparents in Mexico. Music was in my blood."
"Like Dat" by Kayab on the Kartell Music Group label is available from over 600 quality digital music stores online worldwide now. Get in early, rap and hip-hop fans.
-S. McCauley
Lead Press Release Writer
"Like Dat" by Kayab –
https://www.amazon.com/Like-Dat-Kayab/dp/B081SCRD64/
Kayab Official Instagram –
@KAYABMUSIC