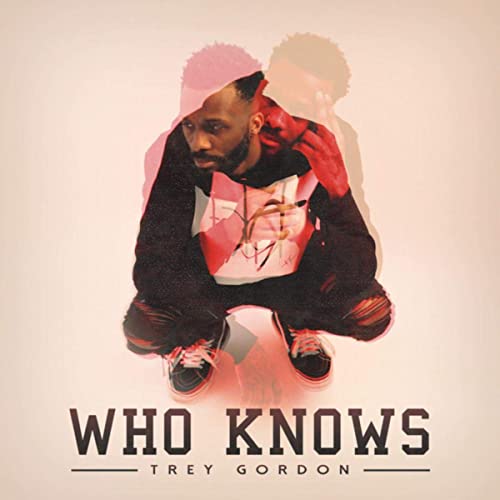 The songwriter and producer of trop music (trap pop) known as Trey Gordon has released his latest official single, "Who Knows." The single has been proudly published as an independent release without the involvement of the corporate music industry. Innovative, socially conscientious, and bearing the hallmarks of a subculture pioneer, "Who Knows" showcases Trey Gordon as one of the most intriguing artists of the year so far and promises that he has plenty more where that came from.
The United Kingdom's Trey Gordon cites as main artistic influences Justin Beiber, Big Sean, Flume, Chance the Rapper, and Kehlani. Trey Gordon's own sound takes elements from each of these and adds something fresh and unique for a result unlike anything today's music fans have heard before. With an emphasis on carefully crafted diction and unstoppable, bass-built back beats, "Who Knows" by Trey Gordon has a little something for everybody.
Asked to describe the overall meaning of "Who Knows," Trey Gordon writes: "My single portrays my ability with metaphors and play on words, and it also portrays my belief that I will succeed this year without a doubt! I aim for potential listeners to hear this track and for it to give them that spring in their to chase the life goals, or even to bounce back and try again!"
A veteran creator of original music, Trey Gordon remembers the exact moment he became inspired to the work.
"I was 13 years old," he says. "It was a Sunday evening and I was having dinner with my family. James Blunt's 'You Give Me Something' came on, and I burst out into song. My dad complimented my voice, and from there I had it in my head that music was my life!"
Trey Gordon's current official bio describes him as an up and coming trop artist (trap/pop) working to break mental-health stereotypes through his music.
"His stage persona is bubbly, energetic and infectious," it continues. "He uses his art to break barriers and tell stories, choosing not to silence himself to please others. Trey uses his platform to show his persona as well as the multitude of themes which he finds important, such as family, positivity, gratitude and generosity. On his newly created YouTube channels, viewers can see who Trey is behind his persona, focusing on cyclothymia, personal struggles, and how he plans to use his platform to give back to the community!"
"Who Knows" by Trey Gordon is available from over 600 quality digital music stores online worldwide now. Get in early, trop fans.
-S. McCauley
Lead Press Release Writer
"Who Knows" by Trey Gordon –
https://www.amazon.com/Who-Knows-Explicit-Trey-Gordon/dp/B086VW7DR4/

Official YouTube Channel –
https://www.youtube.com/channel/UCczT4JJQ2oan0iXh44rhFwQ
Spotify –
http://open.spotify.com/track/1u1DvvRMzGIH4CWMCr8G6a
Apple Music –
https://music.apple.com/gb/album/who-knows-single/1507070945
Instagram –
https://www.instagram.com/imtreygordon/
Twitter –