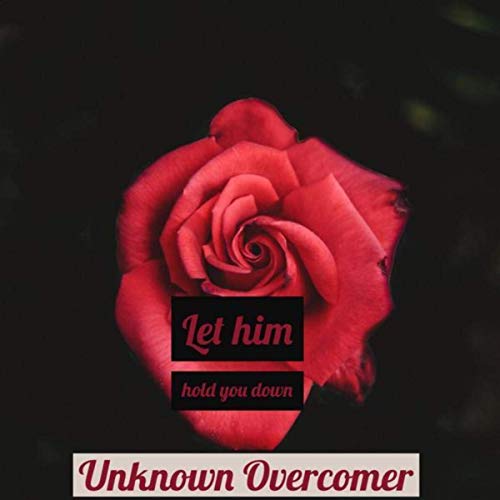 The songwriter and producer of Christian R&B and hip hop known as Unknown Overcomer has released his latest official single, "Let Him Hold You Down." The single has been proudly published as an independent release without the involvement of the corporate music industry on the Unknown Overcomer record label. In addition to the skills of Unknown Overcomer, himself, "Let Him Hold You Down" also features the talents of Brien and producer Jusebeats.
Suave, danceable, and great in earbuds and nightclub playlists alike, "Let Him Hold You Down" showcases Unknown Overcomer as one of the most intriguing R&B and hip-hop artists of the year so far and promises that he has plenty more where that came from.
Unknown Overcomer cites as main artistic influences Lecrae, Andy Mineo, Dee-1 and NF. Unknown Overcomer's own sound takes elements from each of these and adds something fresh and unique for a result unlike anything today's music fans have heard before. With an emphasis on a rock-solid back beat, catchy melody lines, and the teachings of the Christian Bible, "Let Him Hold You Down" by Unknown Overcomer has a little something for every fan of the sound.
Asked to describe the overall meaning of "Let Him Hold You Down," Unknown Overcomer writes only: "God's love."
Unknown Overcomer is a solo performer who writes all his own material. In describing his start in music, he says only that he began writing original music "in high school to cope with depression."
His current official bio consists solely of three hashtags: #believer, #christianrapper and #songwriter.
Unknown Overcomer can be found at Twitter at @UnknownOvacomer.
"Let Him Hold You Down" by Unknown Overcomer feat. Brien on the Unknown Overcomer label is available from over 600 quality digital music stores online worldwide now. Get in early, Christian R&B and hip-hop fans.
-S. McCauley
Lead Press Release Writer
"Let Him Hold You Down" by Unknown Overcomer –