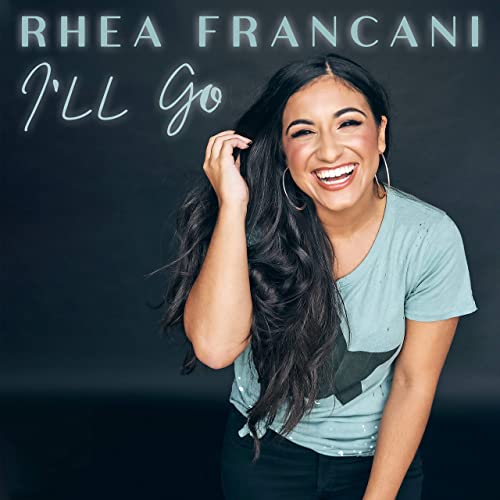 Country pop singer/songwriter and producer Rhea Francani has released her latest single titled "I'll Go." The song was published as an independent release by the Limestone Records LLC music label. 
Lively and inspiring, "I'll Go" is the latest reason to consider Rhea Francani as New York's best country music export in recent memory.

Rhea Francani says her artistic influences include Maren Morris, Mariah Carey, Whitney Houston and Boyz II Men.

"The list goes on and on!" Francani laughs.
Her own sound takes those influences, dials back the pop, adds Americana and fine-tunes the style with carefully deliberate songwriting. With an emphasis on clarion singing, subtle accompaniment and heartfelt performances by Francani and her instrumentalists, "I'll Go" by Rhea Francani has something for every fan of contemporary country music.
Similar to Kelsea Ballerini and Carly Pearce, Rhea's cosmopolitan sound blurs the lines between country and pop. Her bold energy has been compared to Carrie Underwood and Chris Stapleton. Her soulful spirit is reminiscent of classic hits from Lady A and Little Big Town. 
"I composed this song to reflect the deep commitment of someone in love. When it's genuine, you'll follow that person to any place and through anything," Rhea Francani said.  "Most importantly, choose love – again and again."

Rhea Francani's sound is finessed music blending classic country with bluegrass, pop and rock sounds to create a distinctive country brand of music, style and fun.

After earning her Master's degree in Music and Music Education from Columbia University in 2015, Francani moved from NYC to the country music capital of Nashville to co-produce her self-penned 12-track debut album "Now or Never". Recorded at OmniSound Studios, the album features singles "Is This Love," "Shotgun Baby" and "Dizzy," which reached #11 on the global HotDisc chart and received circulation on All Access Nashville radio services, as well as international acclaim. 
When Francani was asked to build a world-class performing arts program for the middle school at Florida Atlantic University, she moved to southern Florida to mentor the next generation of great performers while still creating her own music.  
"I'm excited to share my new music while encouraging students to follow their own creative dreams! In fact, my students chose this song to be the first single released in this new chapter."
Rhea Francani has performed at sold-out events including the WYRK Acoustic Show featuring Maren Morris, Chris Janson and Big & Rich; enjoyed tremendous television coverage; played live on numerous radio stations; and produced her own music showcases in prominent country music venues.

"I'll Go" by Rhea Francani on the Limestone Records independent music label is now available online worldwide from quality digital music retailers. Get in early, contemporary country music fans.
"I'll Go" by Rhea Francani –
https://www.amazon.com/Rhea-Francani/dp/B08CDQ66JL/

Official Website –
https://www.rheafrancani.com/

Rhea Francani Interview 16 July 2020 –

https://www.nbcmiami.com/entertainment/6-in-the-mix/teacher-goes-from-classroom-to-country-music-singing-star/2263237/
 https://www.nbcmiami.com/entertainment/6-in-the-mix/teacher-turned-country-music-singer-performs-ill-go/2263242/