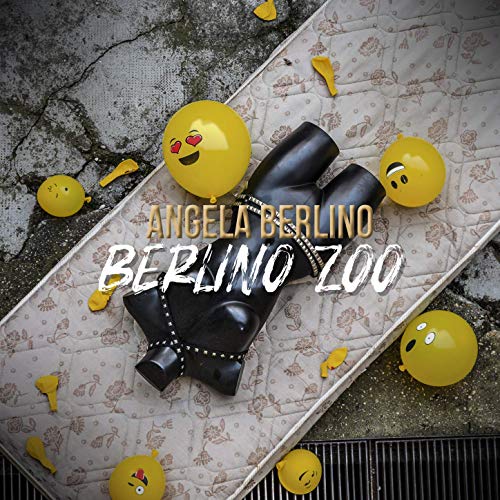 The songwriter and producer of dance music known as Angela Berlino has released her latest official album, "Berlino Zoo." The album contains no fewer than 23 Angela Berlino tracks for a total listening time of over an hour. It has been proudly published as an independent release without the involvement of the corporate music industry on Angela Berlino's personal record label. Full of rhythm, pulsing with verve and bringing all the heat her fans have come to expect from her, "Berlino Zoo" showcases Angela Berlino as one of the most intriguing pop and dance music artists of the year so far and promises that she has plenty more where that came from.
Tuscany, Italy's Angela Berlino cites as main artistic influences only Madonna and Michael Jackson. Berlino's own sound takes elements from both of these and adds her own panache, attitude and inimitable style for a result unlike anything today's music fans have heard before. With an emphasis on uplifting themes, evocative moods, and an irrepressible party atmosphere, "Berlino Zoo" by Angela Berlino has a little something for everybody looking for a good time.
Asked to describe the overall meaning of "Berlino Zoo," Angela Berlino writes: "The 'Berlin Zoo' is an all-dancing album (where I sing in Italian, English and Spanish) which deals with socio-political themes such as femicide, violence against women, fear of being judged, homophobia, transphobia … in Italy these topics are very current; but the album also speaks of love, hope in the future and joy of living."
Angela Berlino has been described as "a multifaceted and independent fluid transgender artist." A graduate in developmental psychology and education, she worked several years as a health-care professional embarking on her present music career. 2014 saw the publication of her autobiography, All My Life Through My Eyes, Not Just Primary Emotions… which is freely available for download at her official website (link provided below).
Berlino's anonymous booktrailer won Best Costumes Design, Best Screenplay, Best Poster, and Best Actress at the Rome Web Awards, as well as Best International Song and Music Video at FAME New York in 2016. She had a part with Charlotte Rampling in the movie "Hannah," by Andrea Pallaoro the same year, then released three singles and official videos, "Close Up Nobody Is Normal," "Imene" and "Till Death Do Us Part" in 2017. She again won Best Actress and Best Poster with "Till Death Do Us Part," as well as Best Film Editing with "Close Up Nobody Is Normal" at the Rome Web Awards 2018.
Four new singles followed, "Boys & Girls of Angela Berlin Zoo," "I LOV U," "A Part of Me," and "Faccia da Figa," not to mention the landmark official music video, "Boys & Girls of Angela Berlino Zoo" and its accompanying LP record, "Berlino Zoo."
"Berlino Zoo" by Angela Berlino is available from over 600 quality digital music stores online worldwide now. Get in early, dance music fans.
-S. McCauley
Lead Press Release Writer
"Berlino Zoo" by Angela Berlino –
https://www.amazon.com/Berlino-Zoo-Explicit-ANGELA-BERLINO/dp/B07P5L518C/
Angela Berlino Official Website –