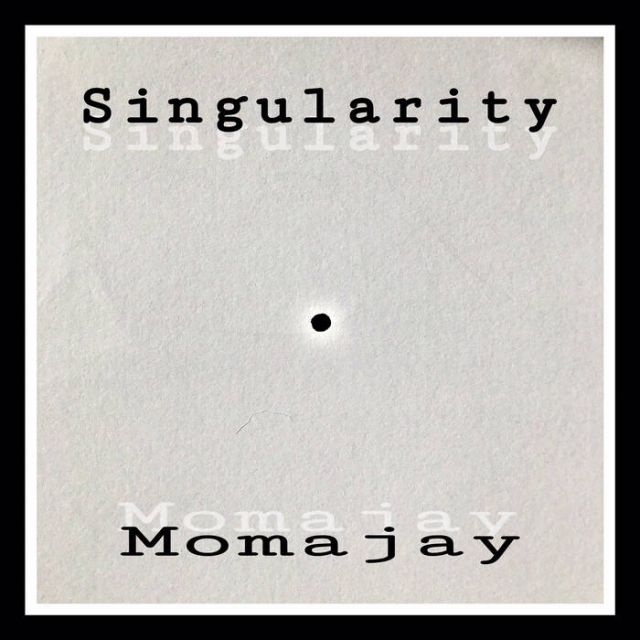 The songwriter and performer of original acoustic guitar music known as Momajay has released his latest official album, "Singularity." The album contains seven new Momajay tracks for an approximate total listening time of half an hour. It has been proudly published as an independent release without the involvement of the corporate music industry. Pretty, mellow, and softly intellectual, "Singularity" stands as evidence that not only does instrumental songwriting still pack a punch in 2019, but also that the UK still boasts some of the best.
England's Momajay cites as main artistic influences a broad variety of geniuses, including Fleetwood Mac, the Beatles, Jimi Hendrix, Robert Johnson, Elvis Presley, Amadeus Mozart, John Williams, and flamenco music. Momajay's own sound has little in common with these except for an ear for tone and the ability to write chord progressions which narrate stories without the need for lyric singing. With an emphasis on imagination and sonic dreamscapes, "Singularity" by Momajay has a little something for every listener.
Inscrutably, the titles of Momajay's new songs take after the names of elements necessary for a type-II supernova: hydrogen, helium, lithium, beryllium, boron, carbon, and nitrogen. This artistic decision on "Singularity" is consistent with the subtly complex cover art for the record – which in turn is likewise consistent with the fractal-esque complexity of the music.
Asked to describe the overall meaning of his new album, Momajay writes, "I hope this album will be thought provoking, stirring up different emotions for different listeners. The whole album was recorded in one take to keep it as pure as possible with minimal editing. Very little thought, just channeling the emotion I was feeling at the time."
"For as long as I can remember I have had music in my life. Listening and dancing to all kinds of music from very young age. Started playing musical instruments, mostly guitar from age of six. Started writing and recording age 19."
Momajay is the stage name of veteran music producer James Willis. His popular "Rainbows from Space Ultimate Edition" 2018 release put him on the global map where he's stayed ever since.
"Though I've been recording since the late '90s," Willis writes, "I only started to take my sounds seriously in 2017 when I released an EP, 'Momajay and the Rebellion,' through a label called Amuse."
His first albums Dark Illusion pts 1&2 was recorded back in 2002 but not released until 2017. Now his music is released under his own label Momajay Productions. In 2005 he stopped recording and went into electrical engineering for the railway. After a long 10 years travelling the U.K. working as a signalling engineer he found his passion for producing again and shortly moved back to Cornwall to concentrate on his music career.
In September 2017 he released his first album Momajay and the Rebellion from a collection of tracks he'd recorded between 2012 & 2017. Two years later he has a string of tracks covering multiple genres. From tech trance, downtempo, ambient, experimental and classic acoustic guitar.
His passion for recording and music production is never ending and here to stay.
"Singularity" by Momajay is available from over 600 quality digital music stores online worldwide now. Get in early, acoustic guitar fans.
-S. McCauley
Lead Press Release Writer
"Singularity" by Momajay –