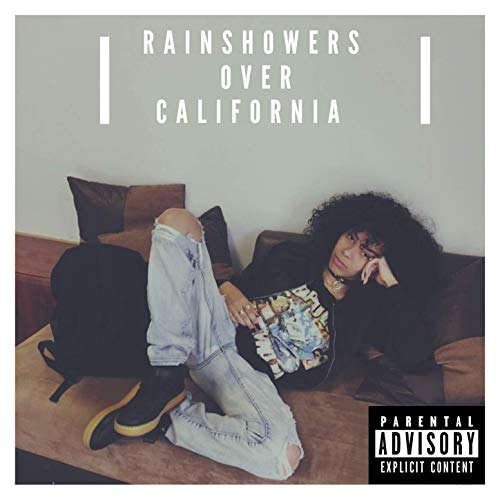 The songwriter and producer of hip hop known as Glitch Dynasty has released his latest official single, "Rain Showers Over California." The single is the first Glitch Dynasty track from his upcoming debut mixtape, "A King's Queen Vol. 1." It has been proudly published as an independent release without the involvement of the corporate music industry. Smart, inventive, and bursting with boom-bap, "Rain Showers Over California" showcases Glitch Dynasty as one of the most intriguing hip hop artists of the year so far and promises that he has plenty more where that came from.
California's Inland Empire's Glitch Dynasty cites as main artistic influences Skepta, Bugzy Malone, XXXTentacion, Kendrick Lamar, Slyvan Lacue, Tobi Lou, J. Cole, Isaiah Rashad, DMX, Method Man,Tupac Shakur, Rakim, KRS-One, Geto Boys, Three-Six Mafia, Young Dolph, Key Glock, Doc Gee, Ski Mask the Slump God, Nas, E-40, Ice Cube, and WC. Dynasty's own sound takes elements from each of these and adds something fresh and unique for a result unlike anything today's music fans have heard before. With an emphasis on bass-filled beats, razor-sharp lines and rhymes, and intriguing turns of phrase, "Rain Showers Over California" by Glitch Dynasty has a little something for everybody.
Asked to describe the overall meaning of "Rain Showers Over California," Glitch Dynasty writes:
"The message that it gives to the audience is to manifest your tragedies into triumph. Because I used to be homeless, and now I'm slowly getting to where I wanna be in life, so I want to inspire at least one person to change their life and chase their dreams and aspirations."
Glitch Dynasty is the son of popular hip-hop MC Doc Gee. Previous to "Rain Showers…," Dynasty's most popular release was a track dropped November 2019 with DJ Murdah Mayham called "The Road." The track has already garnered over 142,000 streams on YouTube with attention from several famous artists. Glitch Dynasty will release his debut mixtape, "A King's Queen Vol. 1," early in 2020.
"Anyone who listens to my music will truly understand where I come from and relate on some level," writes Glitch Dynasty. "I love all of my fans and supporters and I wanna give them the absolute best of me."
"Rain Showers Over California" by Glitch Dynasty is available from over 600 quality digital music stores online worldwide now. Get in early, hip-hop fans.
-S. McCauley
Lead Press Release Writer
"Rain Showers Over California" by Glitch Dynasty –

https://www.amazon.com/dp/B083JZ2BMG/
Glitch Dynasty Official Instagram –
@glitchdynasty
Glitch Dynasty Official Twitter –
@dynastyglitch