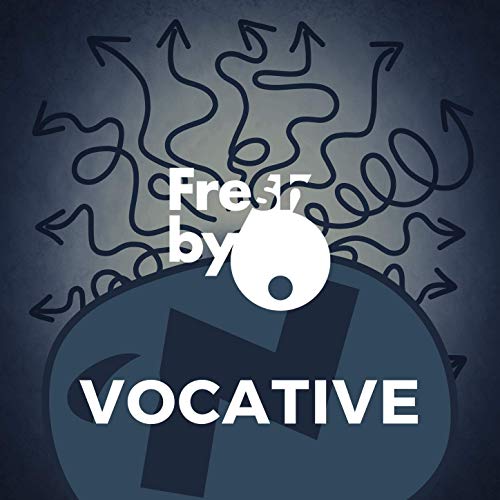 The songwriter and producer of house and electronica music known as Fresh by 6 has released his latest official single, "Vocative." The single has been proudly published as an independent release without the involvement of the corporate music industry on the Black Santa Records music label. Boasting a '90s groove deeply rooted in the original house music tradition and some entrancing, even somewhat hypnotizing vocal work, "Vocative" is one of the more remarkable electronic dance releases of summer 2019 any way you hash it.
London's Fresh by 6 comes from the pre-rave and EDM techno culture, so perhaps it should not surprise that when asked for his influences on " Vocative," he cites Johnny Corporate's classic 2000 single, "Sunday Shoutin'," elements of which may be plainly discerned in "Vocative." He also mentions "Bear Hug" by the 2 Bears, who released their first tracks in the late aughts yet still – ahem – bear that legitimate veteran sound. And yes, for aficionados of the British underground club scene, Fresh by 6's "Vocative" falls right between the two.
Asked to describe the overall meaning of "Vocative," Fresh by 6 writes, "This is an oldskool bouncy rolling house tune designed to be a dance floor pleaser. It features a confusing random vocal. It really doesn't mean anything but that didn't stop people from singing along to it when I played it at the Back of Beyond festival :)."
Fresh by 6's current official bio includes billings as TUMPIN and Dojo Man, the latter of whom also released new material this season on the Black Santa label, "Listen." He is a resident performer at the popular Back of Beyond festival and The Doghouse where he shares the stage with international favorites such as Groove Armada, Jonathan Ulysses and 2 Bad Mice. In addition to his swiftly growing repertoire with Black Santa, Fresh by 6 has previous releases under BYBL Records and Dance Concept Recordings.
"Vocative" by Fresh by 6 on the Black Santa Records label is available from over 600 quality digital music stores online worldwide now. Go now or be late.
-S. McCauley
Lead Press Release Writer
"Vocative" by Fresh by 6 –

https://www.amazon.com/Vocative-Fresh-6/dp/B07V8M7B7S/
Fresh by 6 Official Website –
Black Santa Records –