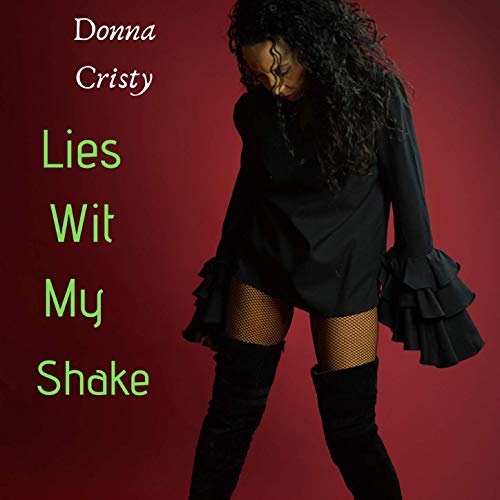 The songwriter and producer of pop and dance music known as Donna Cristy has released her latest official single, "Lies Wit My Shake." The single has been proudly published as an independent release without the involvement of the corporate music industry on the 3 Shots Productions record label. An upbeat, direct, and characteristically proud pop single from Donna Cristy, "Lies Wit My Shake" is the latest reason for fans of dance and pop to take notice of this charismatic performer from Southern California.
When asked about her favorite musical influences, Los Angeles' Donna Cristy speaks clearly.
"My favorite singers are Gladys Knight and Linda Ronstadt," she says. "Modern day artists I like are Dua Lipa, Bebe Rexha, Camila Cabello and Jessie J. My favorite songwriter is Elton John."
While fans of these will find elements of each in "Lies…" and the rest of Cristy's repertoire, her overall sound and style are a blend of contemporary pop and electronic dance foundations which go well with her attractive personality and obvious love for the stage. While LA is brimming with veterans of the performing arts, few vocalists can record the voice of their experience like Donna Cristy does on "Lies Wit My Shake."
Hearing her talk about her start in the industry, this makes even more sense.
"My Dad was into music," Cristy says. "He would put records on and I would sing and dance. He saw I had natural talent. They sent me for lessons and I started writing songs at age nine. I dreamed an entire song, got up in the morning and played and sang it."
Later, she would go on to earn a university degree in music. Asked to describe the overall meaning of "Lies Wit My Shake," Donna Cristy writes that it is "a playful way of looking at the pick-up lines guys use in a club."
"Men think they are clever and can play us," writes Donna Cristy of her new track. "This song blows the lid off! It's a play on words when a woman walks past a construction site: 'Hey, baby, can I get some fries with that shake?' I don't know why I thought of it. It just popped into my head one night and I said 'The next song I write is going to be called "Lies Wit My Shake"' and that's how it came to be."
"Lies Wit My Shake" by Donna Cristy on the 3 Shots Productions label is available from over 600 quality digital music stores online worldwide now. Get in early, pop and dance music fans.
-S. McCauley
Lead Press Release Writer
"Lies Wit My Shake" by Donna Cristy –
https://www.amazon.com/Lies-Wit-Shake-Donna-Cristy/dp/B07TDYPGCR/

Donna Cristy Official Website –