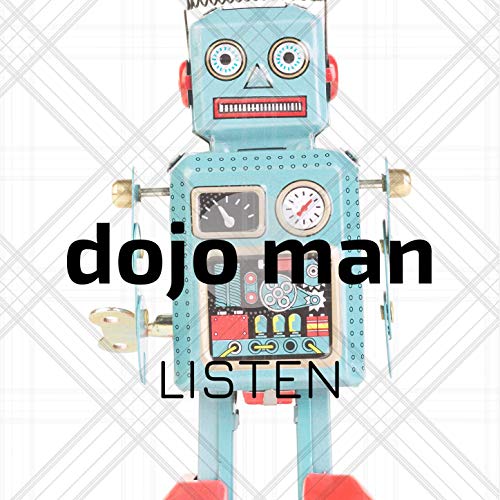 The songwriter and producer of ambient chillout music known as Dojo Man has released his latest official single, "Listen." The single has been proudly published as an independent release on the Black Santa Records music label. Smooth, futuristic, and palpably atmospheric, "Listen" showcases Dojo Man as one of the most intriguing ambient chillout artists of the year so far and promises that he has plenty more where that came from.
Asked to comment on his main artistic influences, London's Dojo Man (often stylized 'dōjō man') writes, "I've always had a thing for ambient chillout, especially after a trip to Ibiza, to the old Cafe del Mar. The whole sunset vibe really got to me. They're great sounds for the day after a rave! When I make a track, I always put myself back in that position."
Dojo Man's sound marries these experiences – 1am at a roaring dance party, 1pm on the following day, the soothing colors of sunup and sundown at the beach – for a result unlike anything today's music fans have heard before. With an emphasis on silkily blended tones, variously textured chord progressions and a conjured nexus of well-being, "Listen" by Dojo Man has a little something for everybody.
Asked to describe the overall theme of "Listen," Dojo Man writes: "Who is the voice, is it a robot? A supernatural being? I don't know, but these are the sounds it's making. Let it mesmerize you. Clear your thoughts. Listen!"
Dojo Man has performed as a DJ for more than 15 years in the UK underground at famous (now sadly defunct) clubs such as Turnmills, SE1, and Canvas. He has residencies at popular events including the Back of Beyond festival and The Doghouse alongside artists such as Groove Armada, Jonathan Ulysses and 2 Bad Mice. When not creating chilled ambient as Dojo Man, he composes techno as Fresh by 6. Dojo Man/Fresh by 6 also has previous official releases under the BYBL Records and Dance Concept Recordings music labels.
"Listen" by Dojo Man on the Black Santa Records label is available from over 600 quality digital music stores online worldwide now. Get in early, ambient soundscape fans.
-S. McCauley
Lead Press Release Writer
"Listen" by Dojo Man –
https://www.amazon.com/Listen-Dojo-Man/dp/B07V3HKYGY/

Official Website –